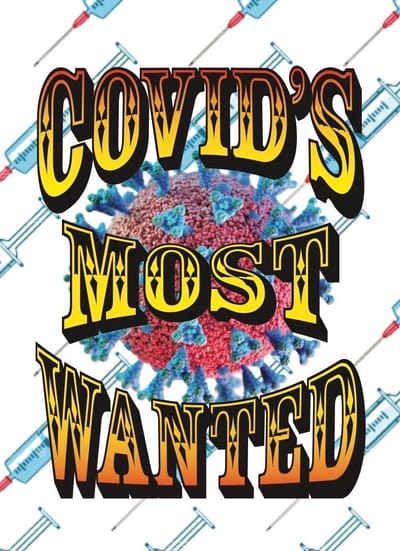 Get your deck at our new Shopify store.
Use this link to get
30% off, plus free shipping
at check out for a limited time!
https://7e21b8.myshopify.com/products/covids-most-wanted-playing-cards?utm_source=copyToPasteBoard&utm_medium=product-links&utm_content=web
You asked for it, and we created it! This deck of cards is not only great for playing poker, but it's a permanent record of the numerous crimes committed against humanity and those who perpetrated them. We've categorized and identified the crimes committed, and by whom, with the evidence to back it up. The QR code on each box of cards takes you directly to the website where all the crimes and evidence are listed.
Whether they try to hide their crimes by scrubbing the internet or by disappearing into the fog of chaos they've created, we'll be able to identify them and hold them accountable. There's no need to wait for Nuremberg 2.0 when we can begin prosecuting these people in absentia in our own communities right now!
So hurry and get a deck for yourself and more for family and friends, because as soon as they find out about them, we may not be able to provide them anymore. In fact these were banned from Etsy, so who knows how long they'll last here!
This is a standard deck of poker-style playing cards with 52 regular cards and 2 jokers.
MADE PROUDLY IN THE USA!